Well, unlike what I've read, my knitting hasn't slowed for the summer. But my blogging is certainly suffering. If I could blog in the car like I knit, we'd be set. (Apologies to my fellow Ring members.)
SO, here are a few updates.
Apparently, I've lost my mind. 'Cause I'm making a
hooded sweatshirt-style sweater
. . . in XL . . .for DH.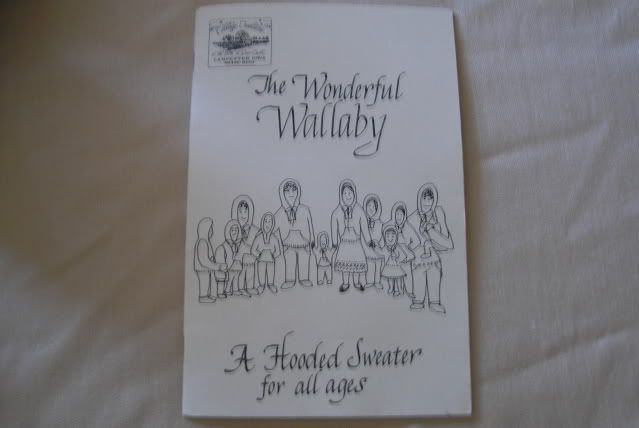 And a
hooded cardi
for the babe. No biggie, right? Except it's on US 3s. EEEK.
And the preteen wants felted mocs. Dyed to order. In pink, green, and blue. Let me tell you, that was a pain in the ass!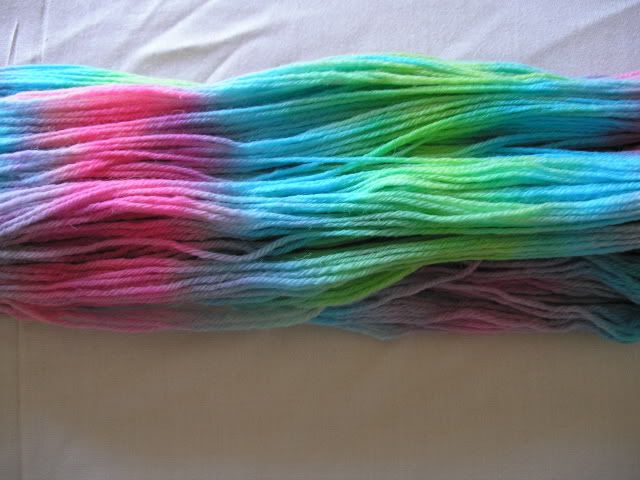 The heat seems to have driven all dyeing knowledge from my mind. Two skeins of yarn and one over-dye later, I finally have something that she likes. If I had known she'd be OK with a little purple in there, it would've been much less stressful. The skein of Eco that came out with too much green is destined to be over-dyed and made into pants for the wee one (like I don't have enough yarn stashed for that, yet ;) )
On the acquisition of knitting stuff front, things are going very well indeed! No de-stashing here, let me tell ya.
DH came to my rescue with a fabulous
swift
! Throw in a Joann's 40% coupon for a winder, and I'm winding away. Most of the yarn for DH's sweater is recycled. He totally got into the unravelling/skeining/winding process. Throw in a couple gadgets and the man is all over the yarn.
In my knitting forecast: something for me. I found a 100% cashmere sweater for $3.50.
<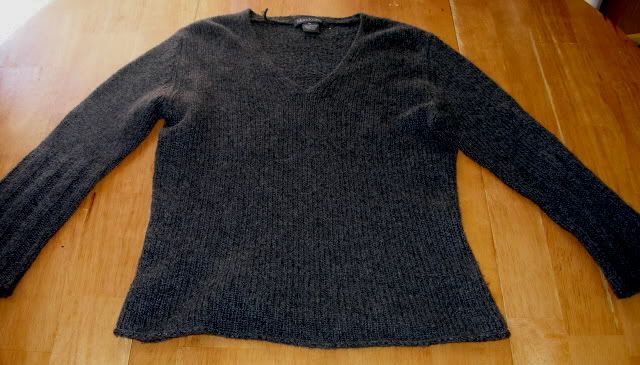 I think it's going to be one of the
arrowhead lace scarves
from IK.
It doesn't stop there either. Birthday $$ from my dad promptly got spent on a coop for Henry's Attic yarns. Inca Cotton, Licorice Twist, the new fingering weight Kona, and Gaia, the new organic merino. Droooool.
Today, I'm headed up to
Woodland Woolworks
to check out their "Stash Room" clearance section, and back issue collection.